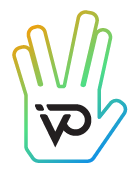 MINDMELD
2023
Evolve Your Operating Model
to Scale & Thrive
Thursday, October 26, 2023 | 8:30 a.m. onward
Well& by Durst, 151 West 42nd Street, 4th Floor, NY, NY

As the asset management industry continues to transform, it is crucial for businesses to adapt and reinvent their operating models to not just survive but thrive. Our global environment's growing complexity and dynamism demand a shift in strategy, agility, and scalability. This year, at Indus Valley Partners' annual Mindmeld conference, delve deeper into insights from industry leaders taking bold steps to evolve their operations and scale new heights.
Keynote Speaker:
Dan Schawbel, Managing Partner of Workplace Intelligence
and New York Times bestselling author of three career books:
Back to Human, Promote Yourself, and Me 2.0.Topic: Office or Rebellion: Unconventional Strategies in
Investment Firms' Battle to Bring Back the Workspace
Mindmeld Agenda Highlights:
Emerging operating models for alternative managers in their scale journey
Data-Driven Evolution on the Buy Side – Strategic Levers
Scaling Private Funds for Growth and Complexity
Fireside Chat: Generative AI – Hype vs Practical Use Cases on the Buy Side
Training & Solutions Demo
Mindmeld 2023 offers an unparalleled opportunity to engage in pivotal discussions, share best practices, and collectively redefine the future of asset management
*This invitation is non-transferable, space is limited

Talk to an IVP Expert
Schedule a call with an IVP expert. Our knowledge doesn't just skim the surface, it runs deep, enabling us to help you leverage technology to the fullest for even the most specialized investment strategies.